Happy Veterans Day! Today, we say thank you to all who served in the US military, including one longtime volunteer firefighter who served our country — WG Dunlevy of Hampden Township Volunteer Fire Company #1.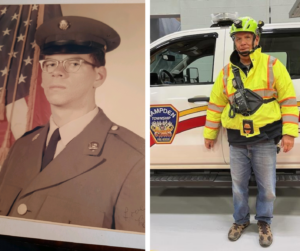 William G. Dunlevy served in the U.S. Army National Guard & U.S. Air Force Air National Guard over the span of 25 years, from 1970 to 1995, retiring with a rank of master sergeant.
He's been active with Hampden Township Vol Fire Co. #1 since 1970, joining out of high school after a recommendation from a neighbor. He was a little hesitant at first, but decided to give it a try. To his surprise, some of his friends were already members, who he credits for helping him with training.
He was an active firefighter for nine years before becoming a member of Hampden's Fire Police unit. He held the ranks of corporal, sergeant, lieutenant and as captain; today he's still active as a lieutenant.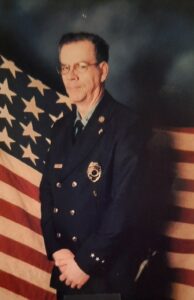 "The pager activates and I throw my clothing and shoes on and out the door I go," he said. "For doing it so long, it's just part of my life."
And if you are local to Hampden and don't recognize the name William G. Dunlevy, that may be because most people know him by his nickname.
"Most people don't know me as William or Bill Dunlevy, but they know WG," he laughed.
Bill received the nickname of WG back when he first joined with Hampden, prior to pagers and cell phones, when fire companies relied on CB radio for fire call alerts. WG was his CB name, and it's a nickname that has stuck with him until this day, not only in fire service, but in the community and at work as well. (WG stands for his first and middle name, William Gerard.)
Over the years, he's received many awards and has been honored by the Township Commissioners for his years of service.
As time moves on, a day will eventually come when WG won't be able to jump out of bed at a moment's notice to answer the alarm, but he'll still continue to be involved with the department through various committees, honoring fellow veterans with flags at both of Hampden's stations, and his love of beautifying the stations with potted plants.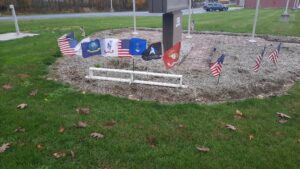 As for those who are considering joining their local volunteer fire department, WG says to sign up, but to stay patient and keep up with it, because the long-term satisfaction is endless.
"Your local fire company will train you, guide you to be your best," he said. "You will be that shining star who arrives to comfort and aid the injured. The rewards and thank yous make being a volunteer well worth the hours of time you put in."
To learn more about volunteering in your local community, visit www.CapitalRegionFirefighter.org.